Whew! Today was BUSY!!!
Happy St. Patty's Day!

:) Hope your day was filled with green, luck, and gold!
Mine was filled with cooking, baking, fun, family, and ANOTHER goal completed! :D WOOT!!!
I wasn't going to celebrate today, but my AWESOME friends got to talking last night about what their moms did and what they did or didn't do so I got to thinking and thinking led to googling, and googling led to

Irish Soda Bread

,

Irish Breakfast

, and

ECLAIRS

!!!
First thing first, I found what was promised to be a "very easy, very good" Irish soda bread here. I love, love, love allrecipes.com. 90% of everything I bake or cook comes from this website. Awesome.
Anywho, the promise delivered. Always a good thing. Plus, not only was this bread super, super quick and easy (I had ingredients assembled, pictured, put together, dumped into the pan, and into the oven in under 20 minutes), but it came out tasting soooooooo good! Seriously. It's only end-of-the-day-laziness that's keeping me in my seat right now. Otherwise, I'd be eating more bread.
So here's how it pretty much went down: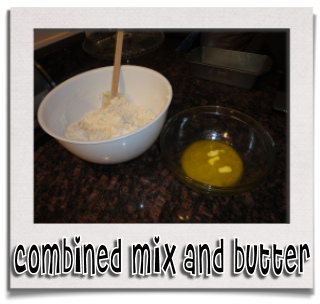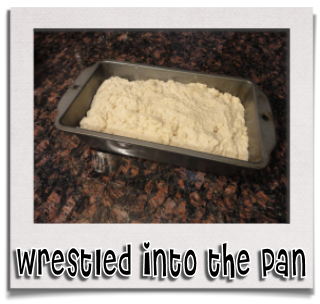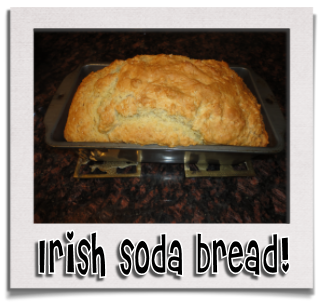 The hardest part of everything was getting the dough from the bowl into the pan. It was a valiant

fight, but in the end, I was Victor! (Erm, I mean, I didn't become Victor, didn't change my name or anything... I just got the dough in the pan. Right. Well, on with the story then...)
Next I filled my day with frying a pound of bacon, a few rounds of sausage, sliced a tomato, boiled some potatoes, did some laundry, moved a mountain of towels through the washer and drier and worked on learning letters with the girls. They also got a bath and a (failed!) attempt at a craft. Tomorrow the goal is getting outside!
The girls then occupied with playing dress up (they discovered an entire collection of Princess wear that they had previously been unaware of) I began working on the eclairs. Oh. My. Gosh.
They were so easy! And good! I wore them smeared on my face in celebration!
Again, the recipe had come from allrecipes. I found it here, you can too. This is what the procedure looked like: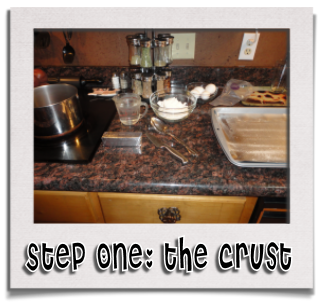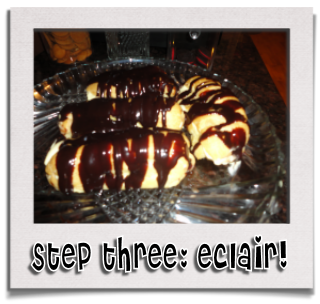 (Apparently I have two step threes that were actually two different steps...)
Seriously, I'm not big on actually eating sweets... but this was good stuff!
The day ended with

Irish Breakfast for Dinner

: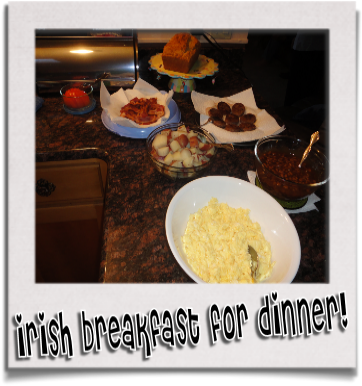 The grandparents all came over and the kiddos were at their Ganny's house so that was a good bit of fun for us adults. ;) Aaaand... to top off the whole day...
What a great way to spend a holiday, even if it was one of the less glamorous ones.
So the list is actually getting narrowed down. Tomorrow I have to make some cookies so either s'mores or playdough should be knocked off, here's hoping.
Until then, this is what the list looks like::
1. Cooking
2. Maple Porkchops OR Maple Salmon
3. Drunken Coffee Jello Squares - You can argue that these are "bake", but i'll argue back ;)
4. Homemade Cinnamon Bread
2. Baking
1. Eclairs! Loooove them! Now I want to MAKE them!
2. Cherry Pound Cake. Yum.
3. Playdough Cookies. Fun for the kids, too!
4. S'mores Cookie Bars My sister's obsession is slowly becoming my own.
3. Crafts
4. Toliet Paper Roll Wall Art
4. Cleaning
1. Organizing the Laundry Room Cabinets
3. Reorganizing the Baking Supplies
4. Cleaning the Kitchen Counters (the dreaded moving of the microwave!)
& in the spirit of today... I leave you with an Irish Quote of Parting.
May the sun shine, all day long,
everything go right, and nothing wrong.
May those you love bring love back to you,
and may all the wishes you wish come true!
~Irish Blessing